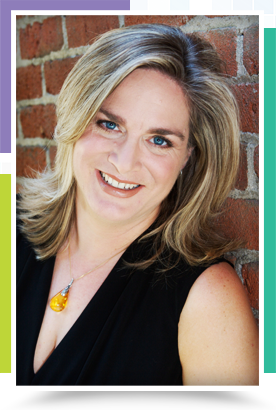 About Carole
Carole LaRochelle has been practicing manual therapy since 1992, achieving her Rolfing® Certification in 1996, Advanced Certification in 2000, and Movement Certification in 2002. Certified Rolfers™ are trained only by The Rolf Institute® of Structural Integration headquartered in Boulder, Colorado.
Since becoming a Certified Rolfer, Carole has continued to follow her passions in pursuing her development as a practitioner. In 2009 she completed the ITT Pilates Mat Trainer certification culminating her 20 year involvement in this body of work. Her interests have also drawn her to study craniosacral therapy, traditional healing with Curandera Elena Avila, as well as many Rolfing manipulation classes with topics ranging from working with scoliosis, to whiplash, to working with repetitive motion injuries.
Most recently Carole has been studying Systems-Centered Training, a form of group therapy based on the Theory of Living Human Systems developed by Dr. Yvonne Agazarian. Carole has also pursued training in Bodynamic Analysis, a form of body-oriented psychotherapy. She has studied their character structure model as well as their approach to healing Post-Traumatic Stress Disorder. She has studied Resource Oriented Skill Training with Merete Holm Brantbjerg, one of Bodynamic's co-creators. Carole has also enjoyed teaching Practice Building and assisting Rolf Institute trainings.
In addition to her Rolf Institute membership, in 2009 Carole earned the designation Board Certified Structural IntegratorCM by passing the Certification Exam for Structural Integration℠. Carole is also a Professional Level member of both the International Association of Structural Integrators and the Associated Bodywork & Massage Professionals. She has more than twenty years experience in a wide variety of movement and dance techniques. In addition to her somatic training and experience Carole is a 1990 graduate of Sonoma State University's School of Business and Economics.
Outside of work Carole enjoys salsa dancing, gardening, hiking, yoga, and traveling for both work and pleasure.