Or, Are You Ready For Me San Francisco?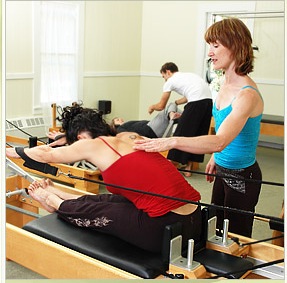 I am pleased to announce I have a new Rolfing office in San Francisco. On Mondays, beginning May 3, I started working at A Body of Work a highly respected San Francisco Pilates Studio and Gyrotonic® Center. I am beyond thrilled to have the opportunity to bring my skills to a wider audience and the location is beautiful! A Body of Work is located in the Presidio at 569 Ruger Street just inside the Lombard Street gate. We're literally across the street from the Presidio Social Club and just up the hill from Lucasfilm's Letterman Digital Art Center.
For me, this is a personal homecoming of sorts. Being of the relatively rare species known as San Francisco Native I feel like I have come full circle from my arrival in 1967 at Kaiser Foundation Hospital on Geary. Here's a bit more for you to read about my personal journey and how I ultimately became a Rolfing practitioner.
I hope you will check out the excellent trainers at A Body of Work as well as come and receive some Rolfing at my new office. Since this is a new venue for me I would appreciate you spreading the word to your family and friends.
© Carole LaRochelle, 2010.